ENGINE & FUEL CELL SYSTEMS



​​​​​​​

​​​​​​​
Covering the transition to zero emission solutions the propulsion function team of the Engineering Center Steyr has focused its strengths on the functional integration of fuel cell and hydrogen storage systems. In comparison of pure battery electric vehicles, fuel cell electric vehicles offer advantages in range and refuelling solutions especially for heavy duty and non-road applications.
We offer our customers tailor-made solutions from the concept development up to prototyping and testing while considering all necessary safety requirements.
Integrating Fuel Cell Systems
Functional integration of fuel cell and hydrogen storage systems
Concept development
Refuelling procedure
Thermalmanagement
Safety concept
Prototyping und testing
Engine and Vehicle Calibration
Low CO2 emission requirements and very stringent emission legislation have increased the calibration effort of combustion and hybrid engines significantly. To fulfil all legal requirements by simultaneously respecting driving performance and low fuel consumption requests a high level of complete system understanding and intelligent function development.
​​​​​​​Therefore, the propulsion function team is focused on efficient development processes using intelligent calibration environments and model based calibration.
We accompany our customers with our calibration expertise from base calibration tasks to homologation,
Base calibration and combustion
Emission
Driveability
OBD
Function Development
Homologation Support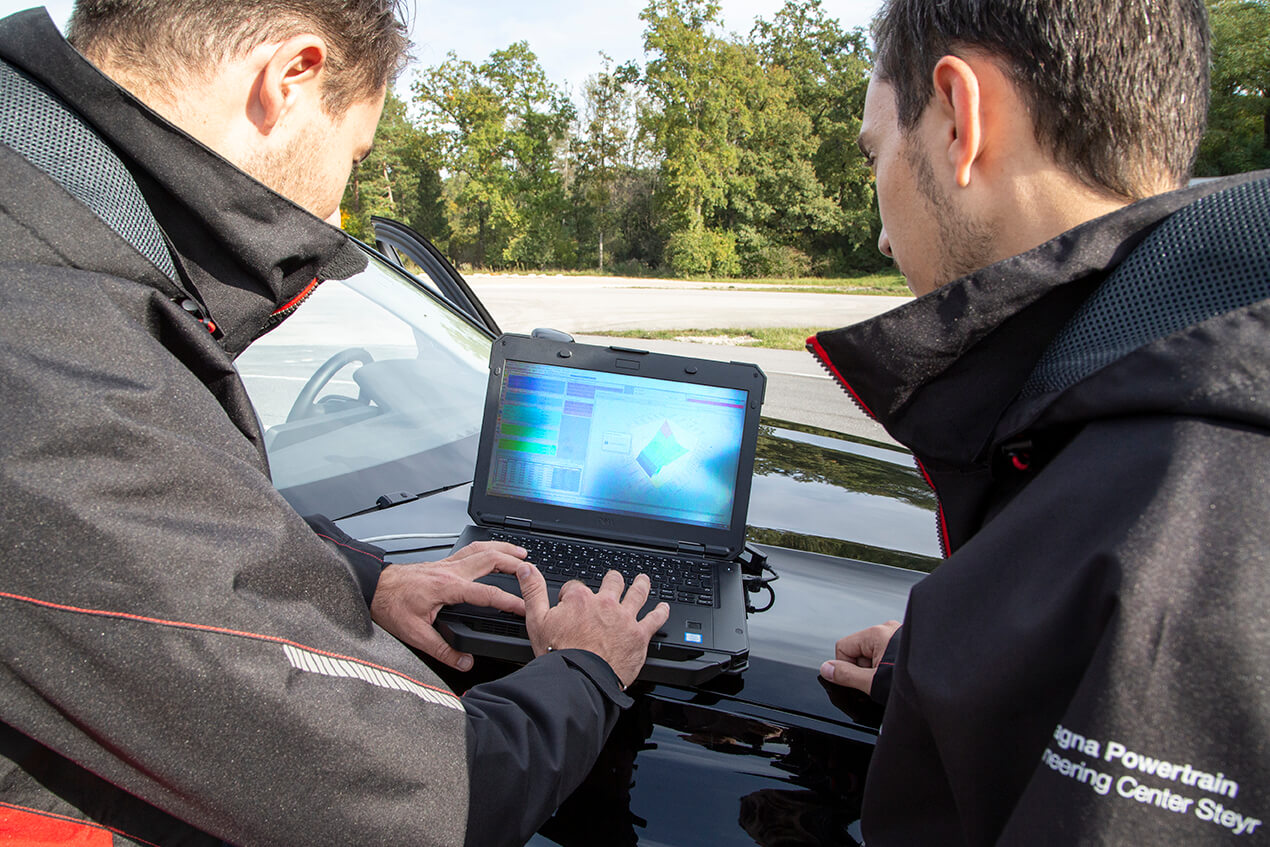 To minimize the calibration effort, our engineers are highly familiar with model based calibration. This calibration approach is supported by our in-house software tools
ICT – Intelligent Calibration Tool for DoE
CSE – Calibration Support Environment for model based calibration
Our state-of-the-art test facilities, HIL-systems and tool chains offer an effective way to calibrate and validate complete system, ensuring performance targets, robustness and reliability.