​​​​​​​
CABIN &​​​​​​​ BODY ENGINEERING

​​​​​​​
Precision design of future truck technology cabins will be the success of a vehicle. The right balance between aerodynamic styling and ergonomic driver´s working place, user friendly HMI as well as innovative mobile home living area ideas will define new layouts for different applications and markets. We are working with a strong simultaneous engineering process in order to achieve the ideal solution between all the requirements for the end users and production. Therefore we offer design, simulation, styling, prototype and testing activities for body in white, exterior, interior as well as electrical & electronic integration and chassis interface development. Whether it is a LDT, MDT, HDT, VAN, farm tractor or special vehicle, we have the experience for complete cabin / body development and of its fitting on the vehicle. ​​​​​​​
Comfort Drive – Living on the Road
Line up & dimensions definition
Ergonomic & package layout
Modularity / assembly concepts
Legal requirements / regulations
Specification book
Chassis interfaces investigations
BIW structure & door design
Performance & crash optimization
Light weight solutions
Modular assembly
Function integration & part numbers reduction
Body in White Development (BIW)
Design for bumper, hood, steps, spoilers, ...
Aerodynamic & pollution optimization
Assembly and maintenance concepts
Manufacturing & material definition
Interface integration (e.g. E / E, cameras, ADAS, ...)
Design for dashboard, storages, trims, berth, ...
Ergonomic driver´s place, HMI
Modern living & equipment
Manufacturing, splitting line & material definition
Assembly and maintenance solutions
Integration of interfaces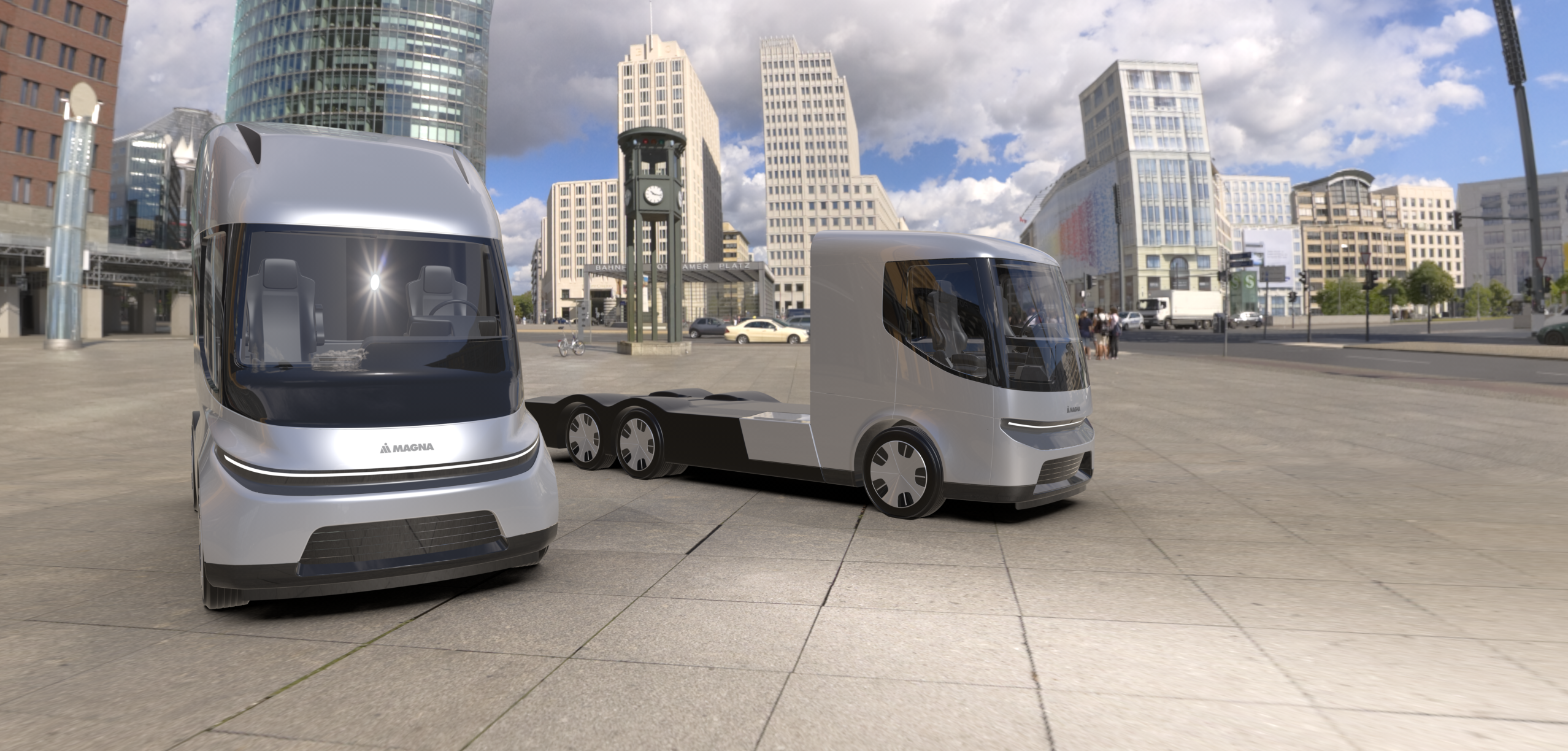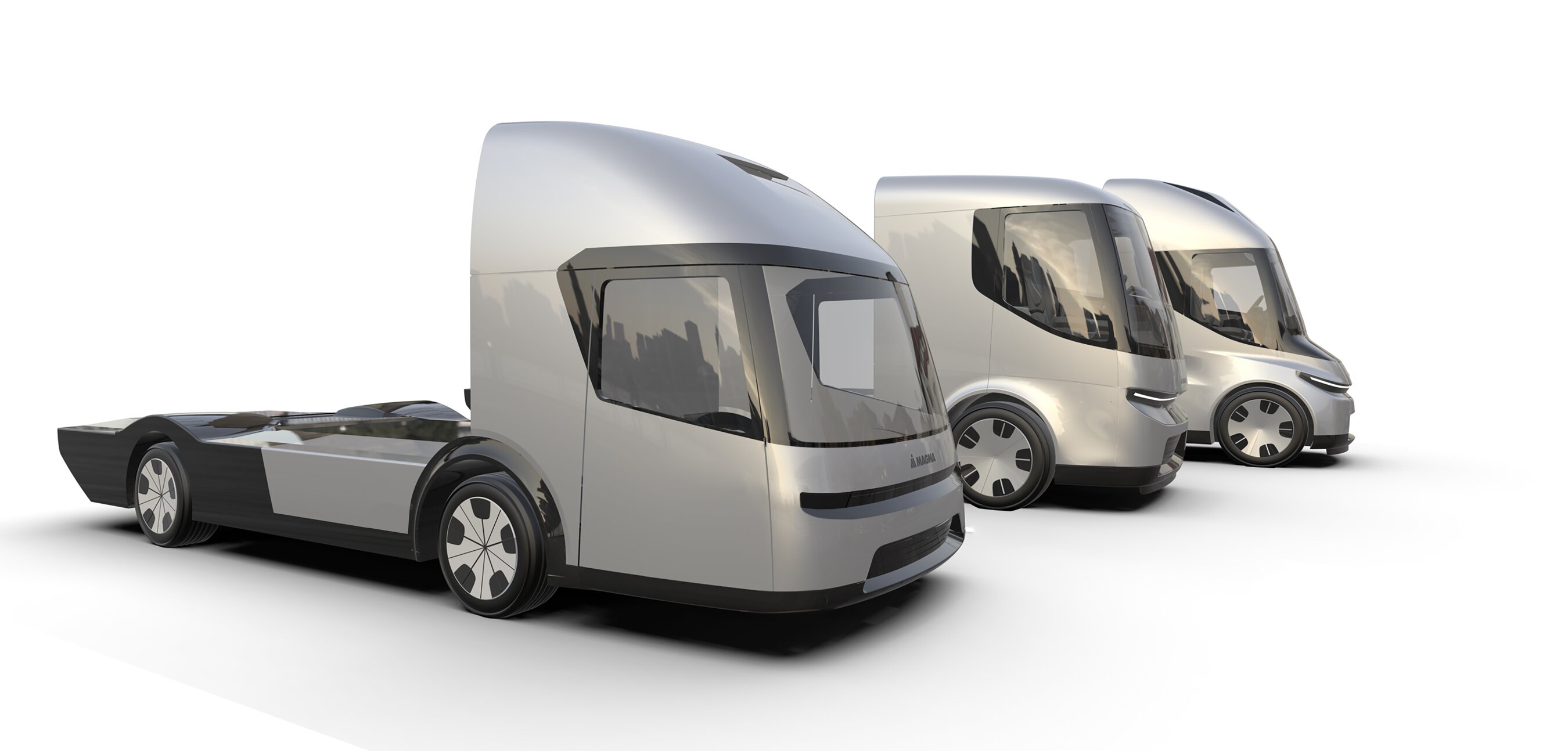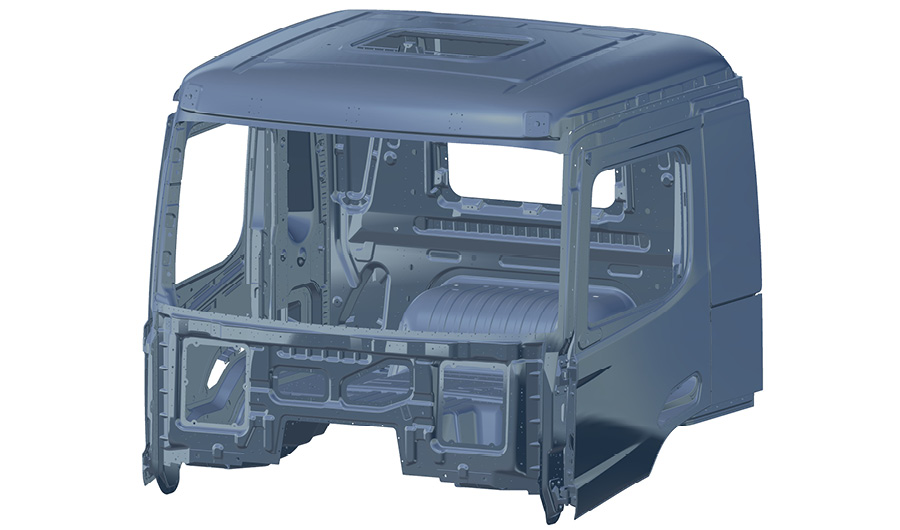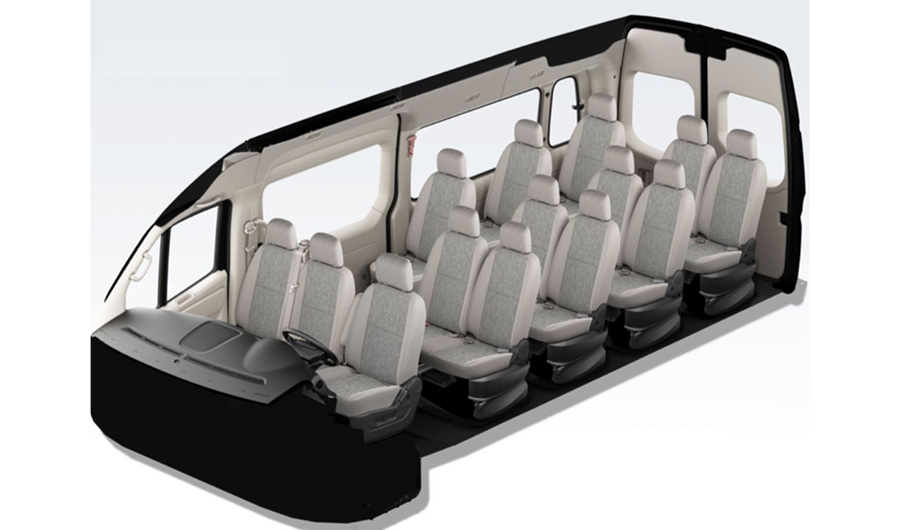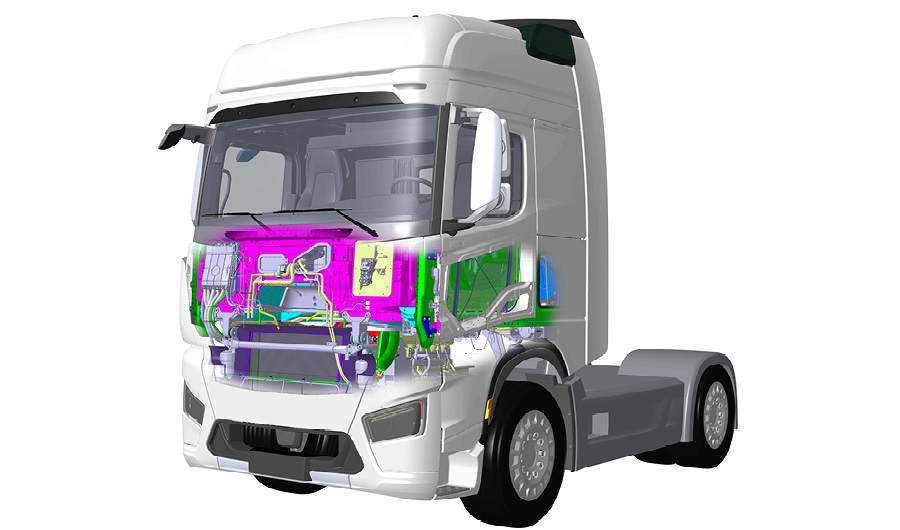 New and specific vehicle requirements like future regulations for aerodynamics and direct visibility, safety, various propulsion systems as well as customer needs further increase the complexity of vehicles. So for the commercial vehicle cabins, modularity is a significant topic to realize the customer demands and the production aspects.
Driven by that, Magna created the idea of a new cabin platform concept in order to fulfill the requirements, reduction of engineering and manufacturing costs under the aspects of weight optimization and increased comfort for the driver and his working environment. The already IP protected concept idea is based on a new platform module, usable for several applications, enclosed by different cap, door and exterior modules.
The new light weight cabin platform module as a structural base for individual configurations will be equipped with the modular usable components like the dashboard system, carpet, seats, etc. In combination with different pre-assembled caps consisting of roof, rear wall and side wall the cabin will be completed and can be used for the selected applications. Due to the universal cabin platform, and with this usability for different vehicle manufacturers, a big "scale of production factor" can be generated.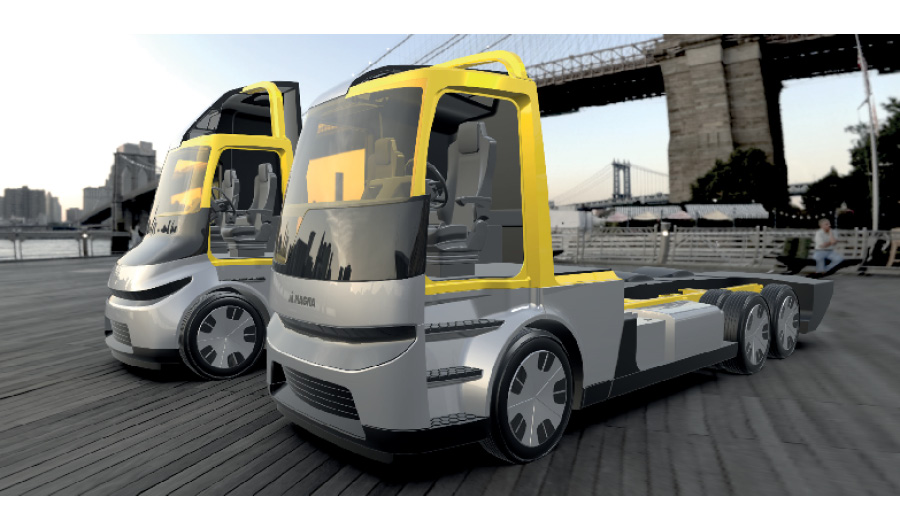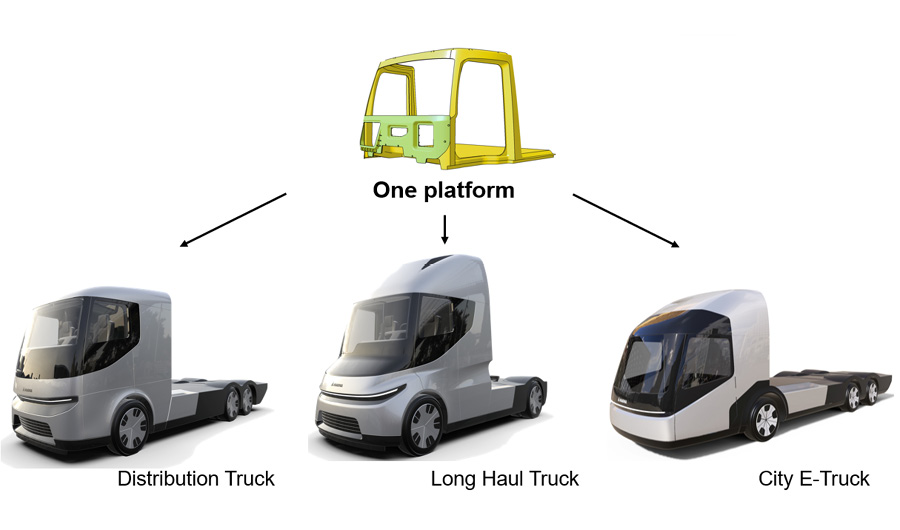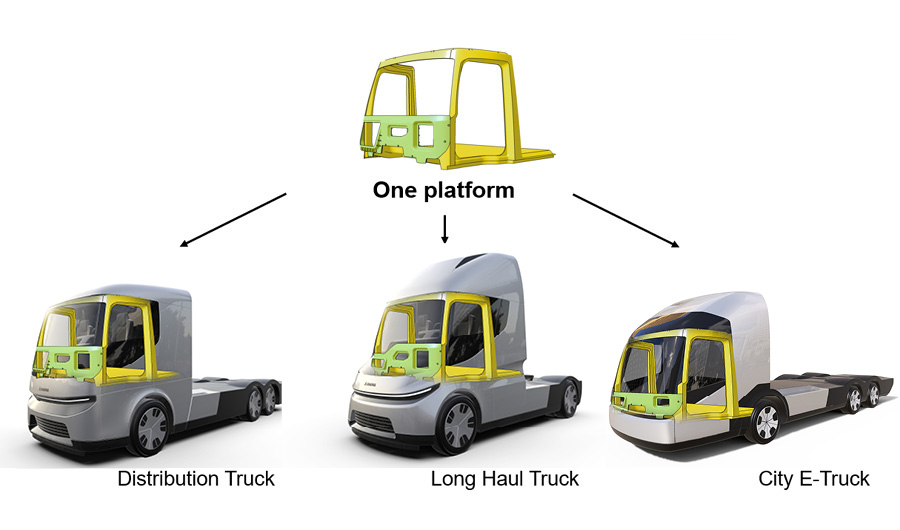 Due to future regulations the industry is facing new challenges for the whole vehicle. Directive 96/53/EC allows elongated cabs for safety and aerodynamic improvements which means
Drag coefficient (cd-value) improvement for fuel saving
Visibility field / direct visibility improvement; reduction of blind spot
Safety and comfort for driver
Reduction of damages / injury for opposite road users
Our cabin concept includes approaches for aerodynamics, direct visibility and safety improvements as well as light weight aspects for future commercials vehicles with conventional and alternative propulsion systems.