When you close your vehicle door you enter your own acoustic surrounding. Your driving comfort is strongly depending on the sound/noise you hear and the vibrations you feel. Especially in electric driven vehicles the expectation is high to sit in a quiet and comfortable place. This is defined by the vibration behaviour of the powertrain components, the isolation characteristic of the elastic mounts and the dynamic response of the suspension and body.
Developing Comfortable and Reliable Vehicles
We support vehicle development with our NVH simulations and our acoustic software MNOISE already in the early design phase. Finite elements models which can be combined with multi-body system are used to simulate in time domain or directly in the frequency range. Our long-time experience and close co-working with our testing experts allow us to predict acoustics also at the challenging high frequencies of electric drives.
A second focus of our simulation competence is the fatigue assessment of add-on parts like engine components, fuel tanks or inverters including detailed analyses of the electronic board vibration and fatigue of the SMD solder joints.
We are a team of simulation experts with decades of experience in FE and MBS simulations for vehicle development.
Trucks
Passenger cars
Off-road applications
Agriculture
Construction
Railways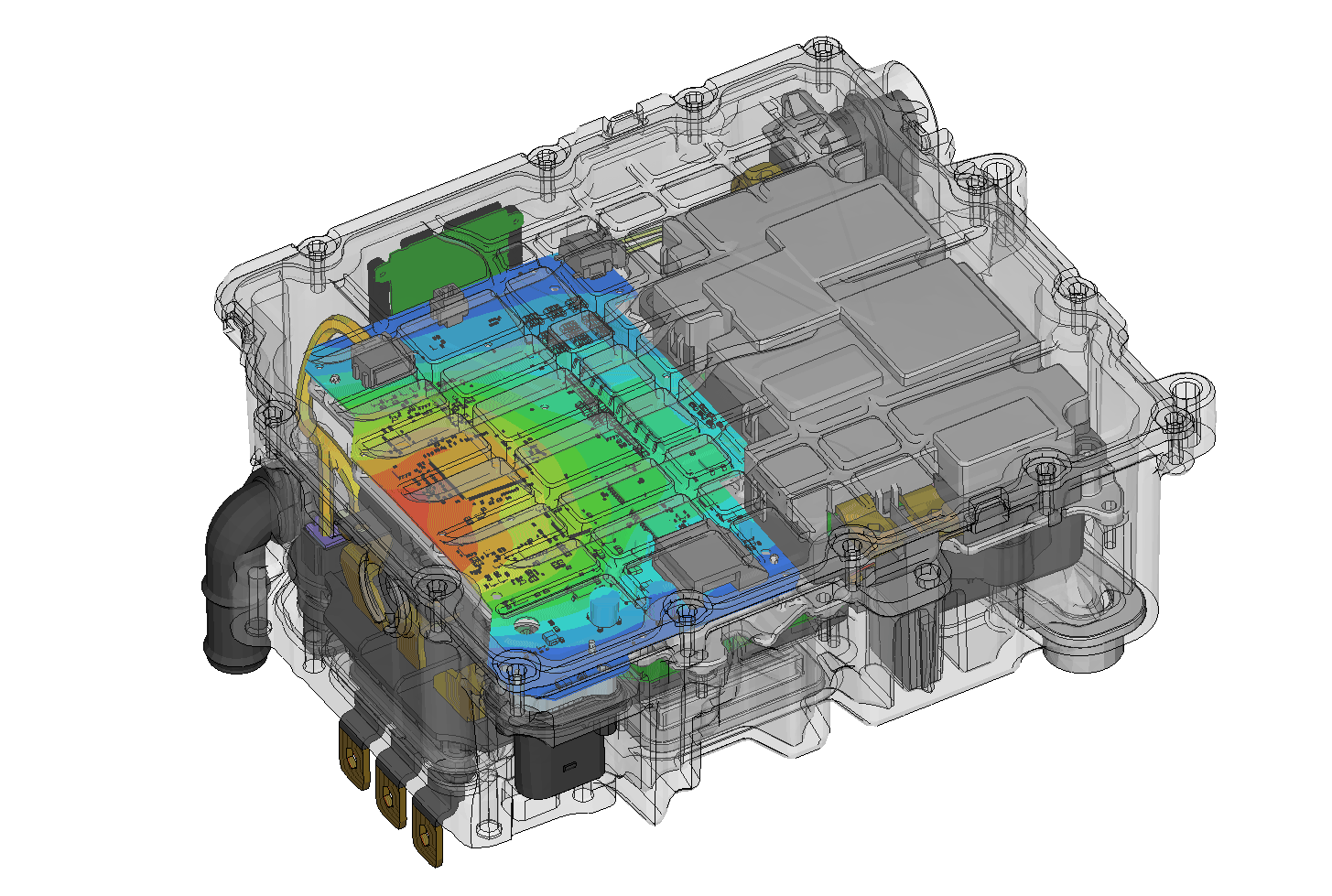 Our global cooperation with customers is in the field of simulation support and the development of simulation processes as well as automation. We can support you during the vehicle development phase or help you find solutions for your urgent task force topics.
New Mobility
Acoustic analysis of hybrid- and electric-drives with gear whine and electromagnetic excitations
Inverter cover acoustic optimization
Battery carrier vibrational fatigue
Electronics
Electronics and PCB assembly modelling and simulation
Vibrational fatigue of solder joints of SMD parts on electronic boards
Combustion engine and gearbox
Crank train dynamics for fatigue and acoustics
Structure and air borne noise of engine-transmission unit and gearbox
Rattling behavior of gear pairs
Vehicle integration analysis and mount stiffness layout
Add-on part vibrational fatigue
Truck Cabin and Car Body
Dynamic evaluation of body-in-white or trimmed body
Local dynamic stiffness at interfaces
Noise and vibration transfer functions
Interior noise and vibration from powertrain or road excitations
Component vibration like steering and mirrors
Fuel Tank Fatigue
Fluid and structure interaction
Evaluation of mounting at vehicle
Vibration analysis and fatigue
Air Borne Noise
Acoustic radiation of powertrain components
Evaluation of acoustic shielding
Simulation of wave propagation in air intake and exhaust systems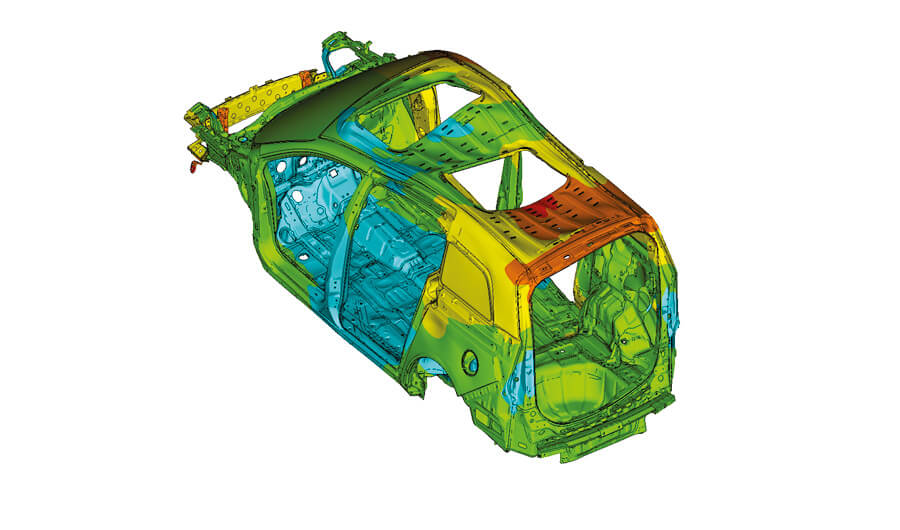 Body in White NVH Analysis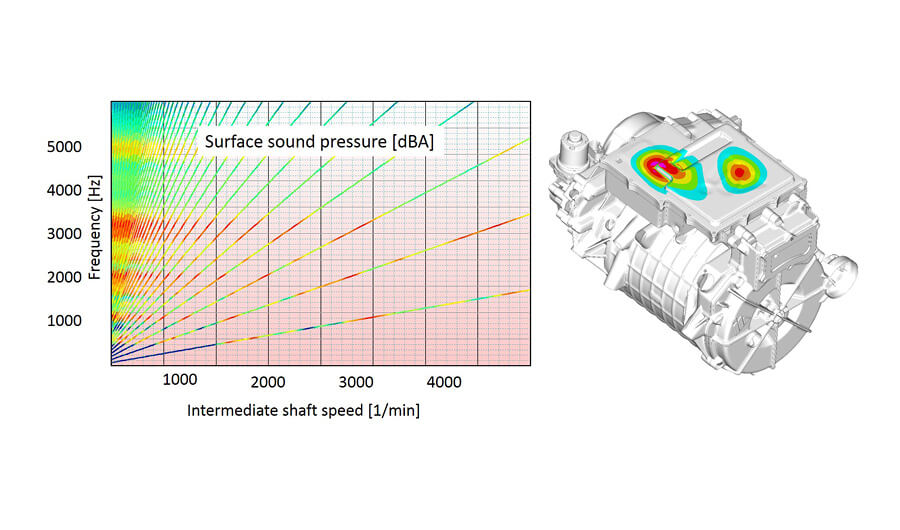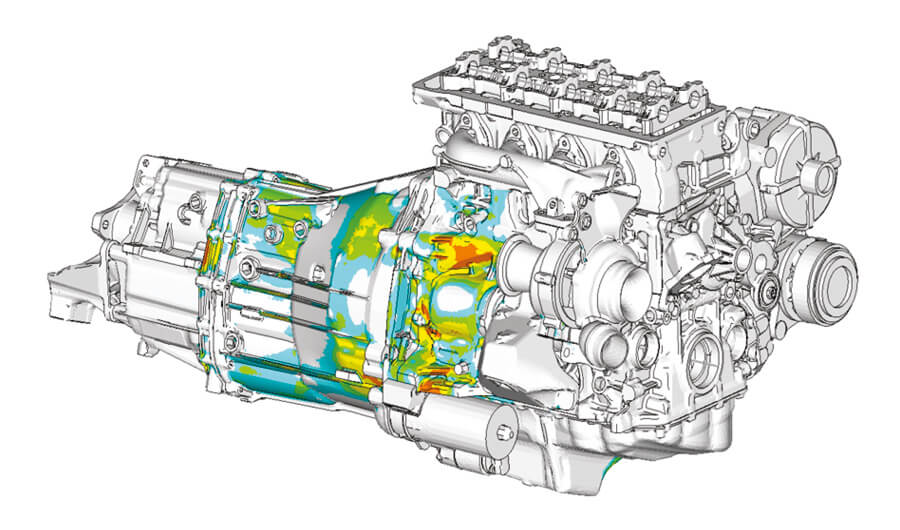 Engine Acoustic Simulation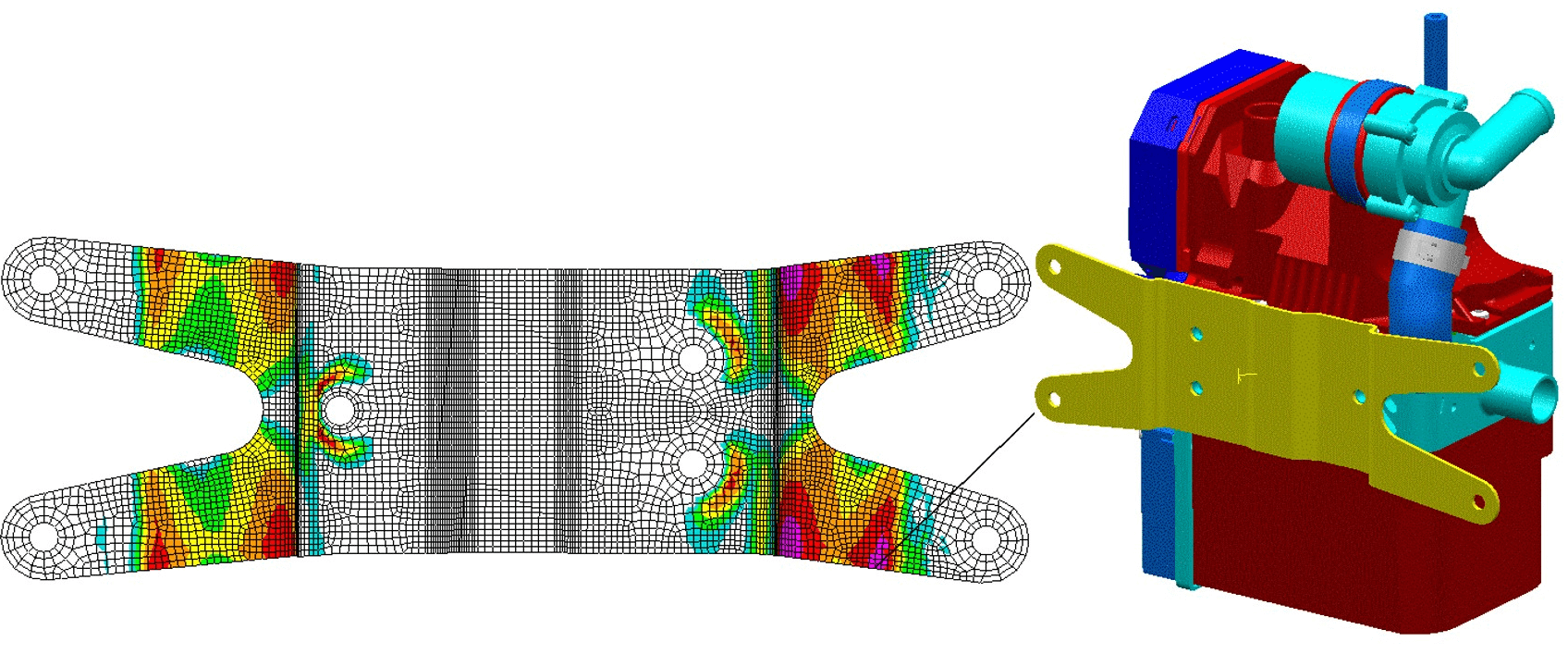 Vibration Fatigue of Add-On Parts
Abaqus, MSC Nastran - Finite Element solver
MSC Adams, Simpack - Multi body simulation
MAMBA - Simulation of joint contact phenomena
MNOISE - Acoustic simulation pre- and postprocessor
FEMFAT LAB vi​​​​​​​ - load generation based on measurements